Exhibitors & Sponsors Information Prague 2023
ExpoSales Exhibition Contact

ExpoSales are the official ExhibitionStand Builders for. 2023, all questions on your stand must be sent to them, the contact is below;
Linda Škarková
Senior Account Manager
Ordering Power & Furniture
You MUST also book your power and any furniture direct with ExpoSales, Radiodays Europe has no way to supply power and this must be booked before arrival at the venue.
Shipping & Storage
See Exhibitors Services Kit below.
Exhibitors Services Kit - Venue
This kit provides details from the venue on:
- How to get to Prague & the PCC venue - PCC Guidelines
- Exhibition Requirements
- Fire & Safety Regulation
- PCC Technical Specifications
- Exhibition Services
- Official Freight Forwarder (see below for details on this also)
- Conference Regulations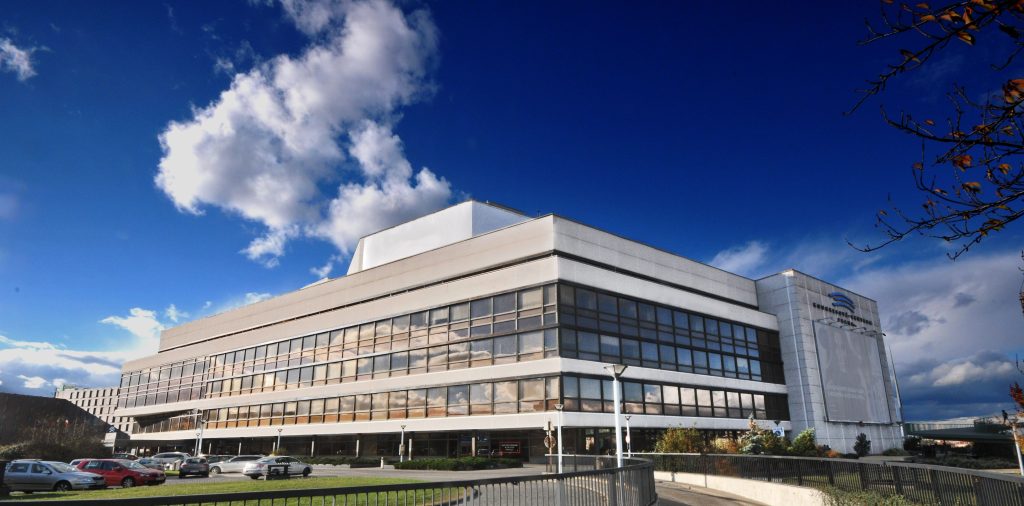 Build Up & Breakdown Schedule
Saturday 07h00 – 21.00: access for stand builders and exhibitors; stand construction; night: cleaning & carpeting
Sunday 08h00 – 11h00: access for exhibitors; stand decoration, finishing , storage of empties etc.
Sunday 12h00: Exhibition opens for delegates and Sunday day visitors
Sunday 26 March 2023: 13h00 – 18h15 (1 pm – 6.15 pm)
Monday 27 March 2023: 08h00 – 18h15 (8 am – 6.15 pm)
Tuesday 28 March 2023: 08h30 – 16h15 (8.30 am – 4.15 pm)
Exhibition dismantling: Tuesday 28 March 2023
16h30 – 21h00 (4.30 pm – 9.00 pm): Dismantling
The venue PCC requires that dismantling may not start before 16h30 / 4.30 pm on Tuesday.
Thank you for respecting our show, the delegates and your fellow exhibitors, and for planning your travel and transportation arrangements accordingly.
This year we are using the company BECKSPEDITION as our official shipping agent. Please contact them direct with all of your shipping & storeage questions, the direct contact is:
e-mail: beck.pavel@volny.cz
e-mail: beckovatereza25@gmail.com
kovatereza25@gmail.com
The delivery address:
BECKSPEDITION
"Výstaviště" 67
Street Za elektrárnou
17000 Prague 7 – Holešovice
Czech Republic
Proforma Invoice Requirement
For shipments arriving from outside the EU, all clients need. to
complete a proforma invoice. That document allows us to pass shipments
through customs.
Shipping Conditions / Dates
Shipments coming from within the EU should arrive at least 3-5 days prior
to the event. It is 6-10 days for shipments dispatched from outside the EU.
Building Access Limits
Dimensional limits of the access to the Congress foyer on the 2nd Floor – 4th Floor

from the lift K
Rigid glass door
212cm (width) x 210cm (height)
Dimensional limits of the access to the Forum hall on 2 nd  floor from the
lift K
Rigid glass door
180cm (width) x 210cm (height)
Logo & Company Profiles
A Dropbox has been created for your company, if you do not have the link please contact: rosie@radiodayseurope.com
This Dropbox is for RDE communication not for your stand, please send all details to Linda at ExpoSale with regard to stands, details below.
Logos sizes required
Logos must be added to the Dropbox in sizes 400×400, 1050,591 in either png, jpeg or ai file formats.
You can find the RDE Logo here. Banners will be sent to you.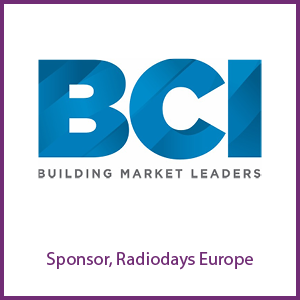 Further Useful Information
Clients, Partners & Radio / Audio professionals: Free Sunday Access
For the afternoon of Sunday 26 March, free exhibition access visitor passes are available upon prior online registration. Invite your current and prospective clients to visit you on your stand between 13h00 (1 pm) and 18h00 (6 pm).
The free Sunday pass gives access to the exhibition area, the free-of-charge Sunday activities, and the Cafeteria (pay bar). It does not give access to any RDE summits or other fee-based activities, nor to the welcome drink reception.
Monday & Tuesday: Catering Buffets in the Exhibition Area
Besides water dispensers and the Cafeteria with a range of snacks, dishes and drinks (pay bar, open on all three RDE days), several free catering buffets and coffee stations will be placed in the exhibition hall on Monday and Tuesday, so as to maximise traffic of delegates during the networking breaks in-between conference sessions: Mid-morning and mid-afternoon coffee breaks and lunch on Monday, a mid-morning coffee break and lunch on Tuesday. The buffets will be ready and open for exhibitors to take refreshments as of 20 minutes before the actual conference session break, and until 15 minutes after the following sessions have started.
On Sunday, no free catering will be provided (due to the free access for day visitors). However, we are waiting on confirmation the Cafeteria (pay bar) will be open.
Staff Registration
Discount Codes for Customers
If as part of your agreement you have a discount code for your customers this code will be sent direct to you.
Hotels
All hotel information can be found on our website including the link to book with the discount. The RDE Team and speakers are staying in the Corinthia Hotel this year.