WELCOME TO PODCAST DAY ASIA
The meeting point for Radio, Podcast and Audio
PODCAST DAY ASIA is a full day dedicated to bring podcasters together and discuss how to develop your podcast business – how to format, market and monetize your podcast. A unique chance to learn from the most succesful in podcasting and to network with other podcasters from across the region.
PODCAST DAY ASIA is on Wednesday 6 September at the Royale Chulan Hotel in Kuala Lumpur, Malaysia starting at 9 am. It is fully packed day with podcast specialists, producers and podcast companies sharing their expertise and experiences, their ideas and plans in a fun and fast paced format.
PODCAST DAY ASIA will give you a unique international perspective on podcasting trends around Asia, but also learnings and successful cases from Australia and America, and useful ideas and tools to grow your podcast business.
Discover more at Podcast Day Asia
PODCAST DAY ASIA is part of the 2-day RADIODAYS ASIA radio-audio-podcast event in Kuala Lumpur 5-6 September. With a standard ticket to the full 2-day conference you will have access to all sessions in 2 parallel tracks over the two days, including all sessions at Podcast Day Asia on the 6th, and also an evening networking event. There will be also be some podcast content on day 1, in addition to the Podcast Day Asia session on the 6th September. So with a 2-day Radiodays Asia tickekt (including Podcast Day Asia) you will have it all covered.
If you ONLY want to attend the one-day PODCAST DAY ASIA one-track event on 6 September, you can register for that only as a special offer, to make it more affordable if you cannot make it for the full 2 days.
Venue for 2023
Royale Chulan Kuala Lumpur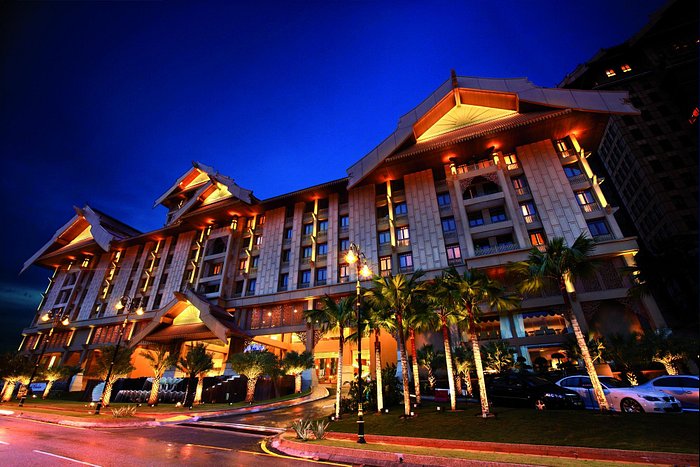 Address: 5, Jalan Conlay, Kuala Lumpur, 50450 Kuala Lumpur, Wilayah Persekutuan Kuala Lumpur, Malaysia
Host City Kuala Lumpur, Malaysia: The focus for Radiodays Asia this easy to reach Asia city has been the host city for Radiodays Asia from its inception. Kuala Lumpur offers visitors international flights, easy access to the city and a wide variety of hotels to suit all budgets. 
The Venue:  Royale Chulan Kuala Lumpur, 5 Jalan Conlay, Kuala Lumpur City Centre, Wilayah Persekutuan, 50450, Malaysia